Explainer Video – The Benefits of Raw Honey: This video was created to display at the booth of local farmers markets where the company sells their products. The video could also be displayed on their new website, and shared on social media to generate a following.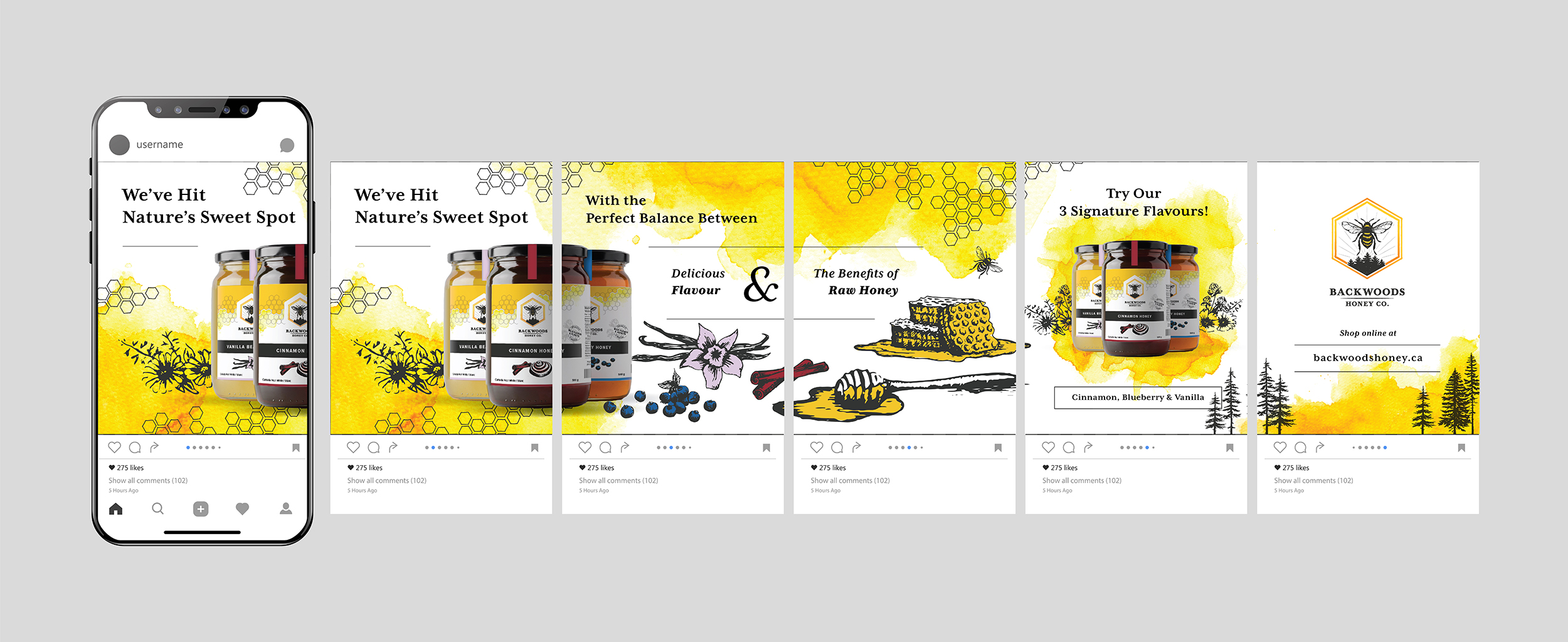 Social Media Campaign – Nature's Sweet Spot: This campaign would be advertised on facebook, and instagram in carousel images. The ad would target adults aged 20-65 living in southern Manitoba with an interest in healthy living, and natural foods. The imagery and copy almost tells a story, and sparks interest. The call to action at the end helps generate traffic to their online shop.

A social media campaign is an ideal marketing strategy for a local honey producer with a modest budget. Competition on social media platforms for honey producers are minimal, and the ads can reach large audiences.
E-commerce Site: Backwoods Honey Co previously made the bulk of their profits though sales at the local farmer's market. The company wanted to expand their market outreach online and generate a second stream of revenue.

The user friendly platform of Shopify was chosen as the foundation, and a site theme was picked based off of the company's needs. A clean, sleek, and easy to navigate theme was chosen that showcased their new logo well. The site map was refined to highlight the company's message, add value to customers with extra information and make it easy for customers to navigate and shop.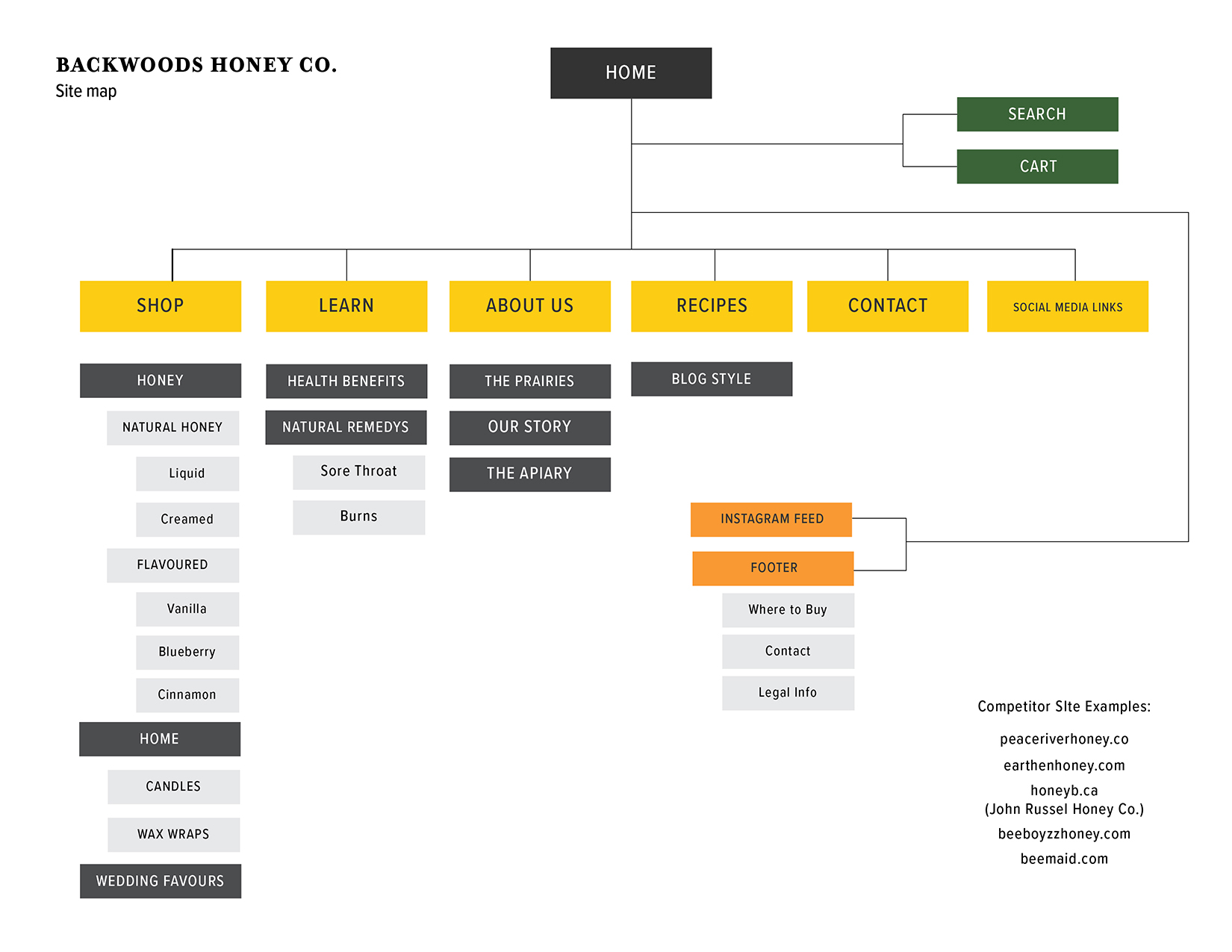 Advertising, Web/Mobile,  Animation
With the new brand identity in place
(see page 003 Backwoods Honey Co), multiple platforms were used for marketing their honey products, and to help create an online presence.
Benefits of Raw Honey – Explainer Video
Natures Sweet Spot  – Social Media Campaign
Ecommerce Website