Animated Ad – Independence is a Good Look: Made for social media targeted ads, and for youtube videos with related content, the tone of this ad is playful, cheeky and fun.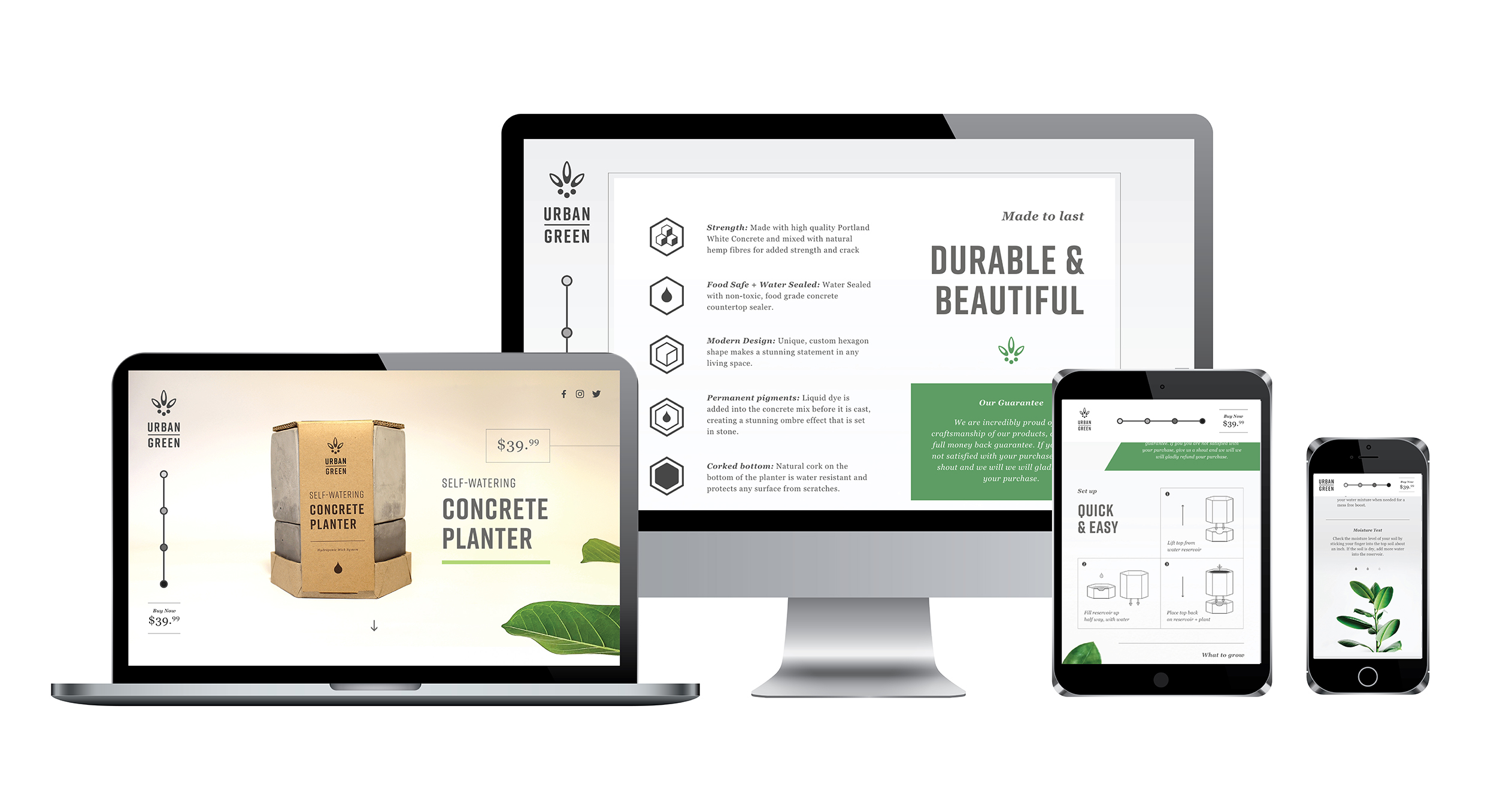 Website: A simple one page website was developed where customers can learn more information, shop online, and contact customer service all within an easy to navigate page.
Advertising, Web/UI,  Animation
With the branding and product package completed (see 001 Urban Green), Urban Green needed a platform to sell their products online, and to begin marketing.
Youtube / Social Media Advertisement
Responsive Website