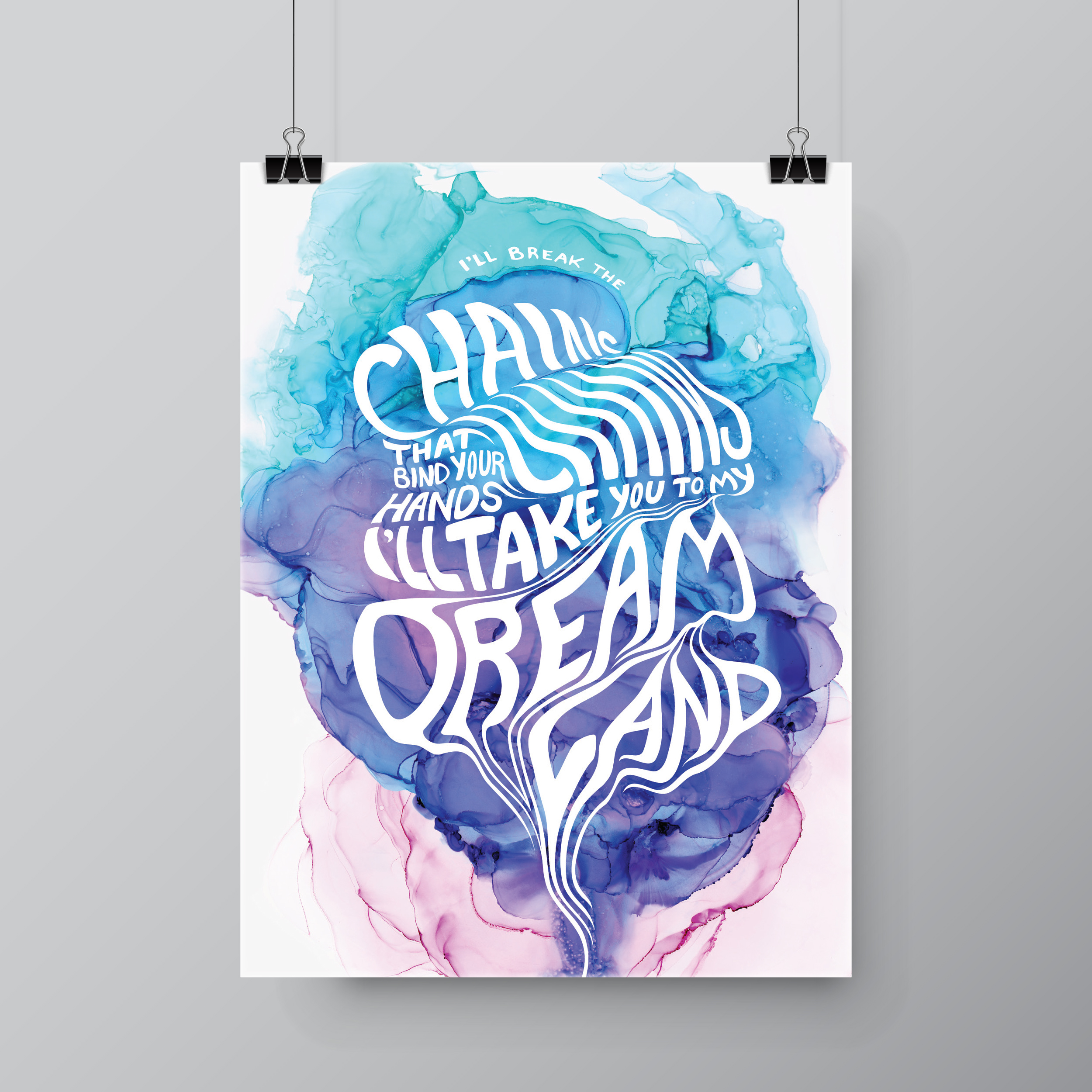 Poster Design: The background texture was created using alcohol inks, and yuppo paper, that were scanned and layered. The lyrics and typography were hand drawn, creating a more fluid and psychedelic look. Overall the textures, colours, and the movement of the typography creates a dream-like state which mirrors the music.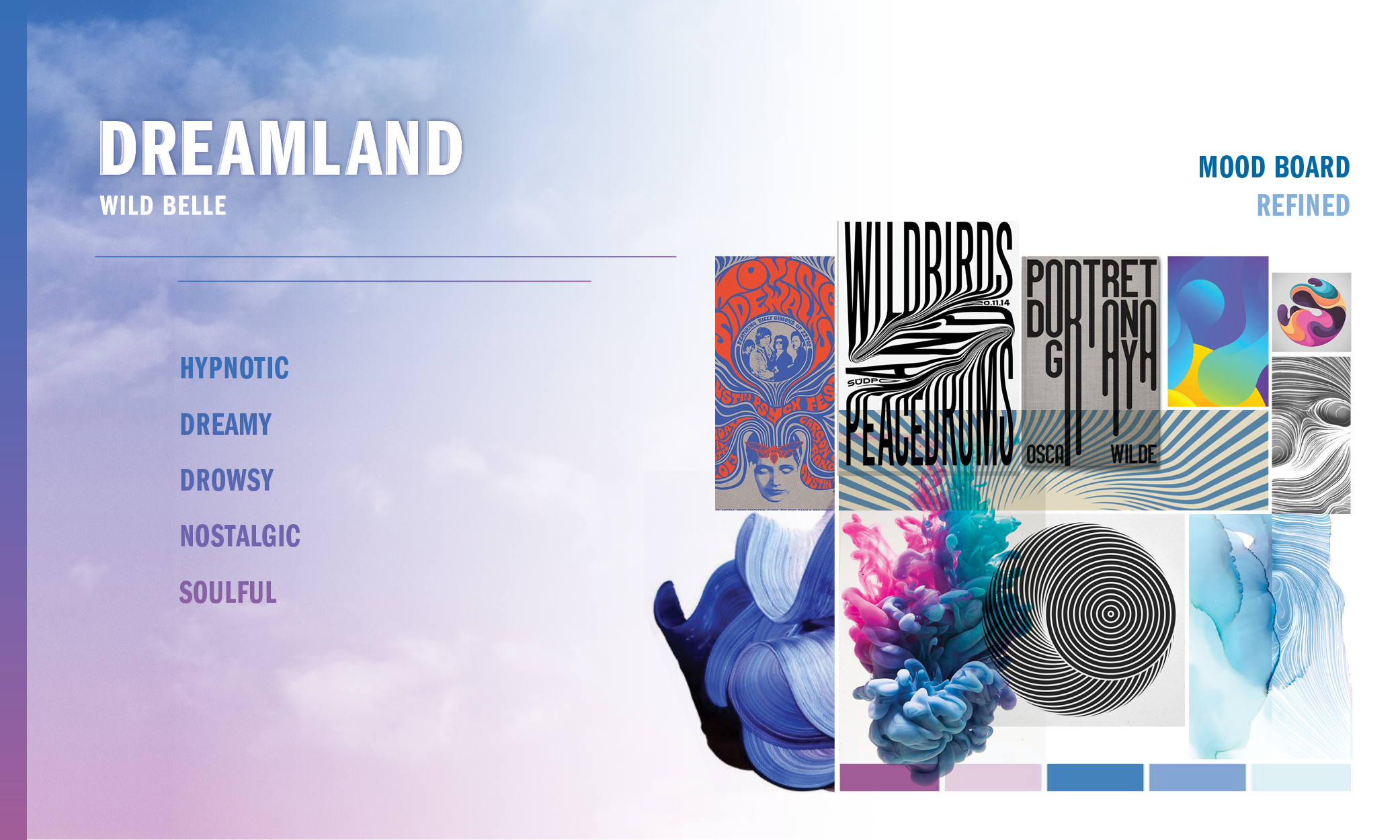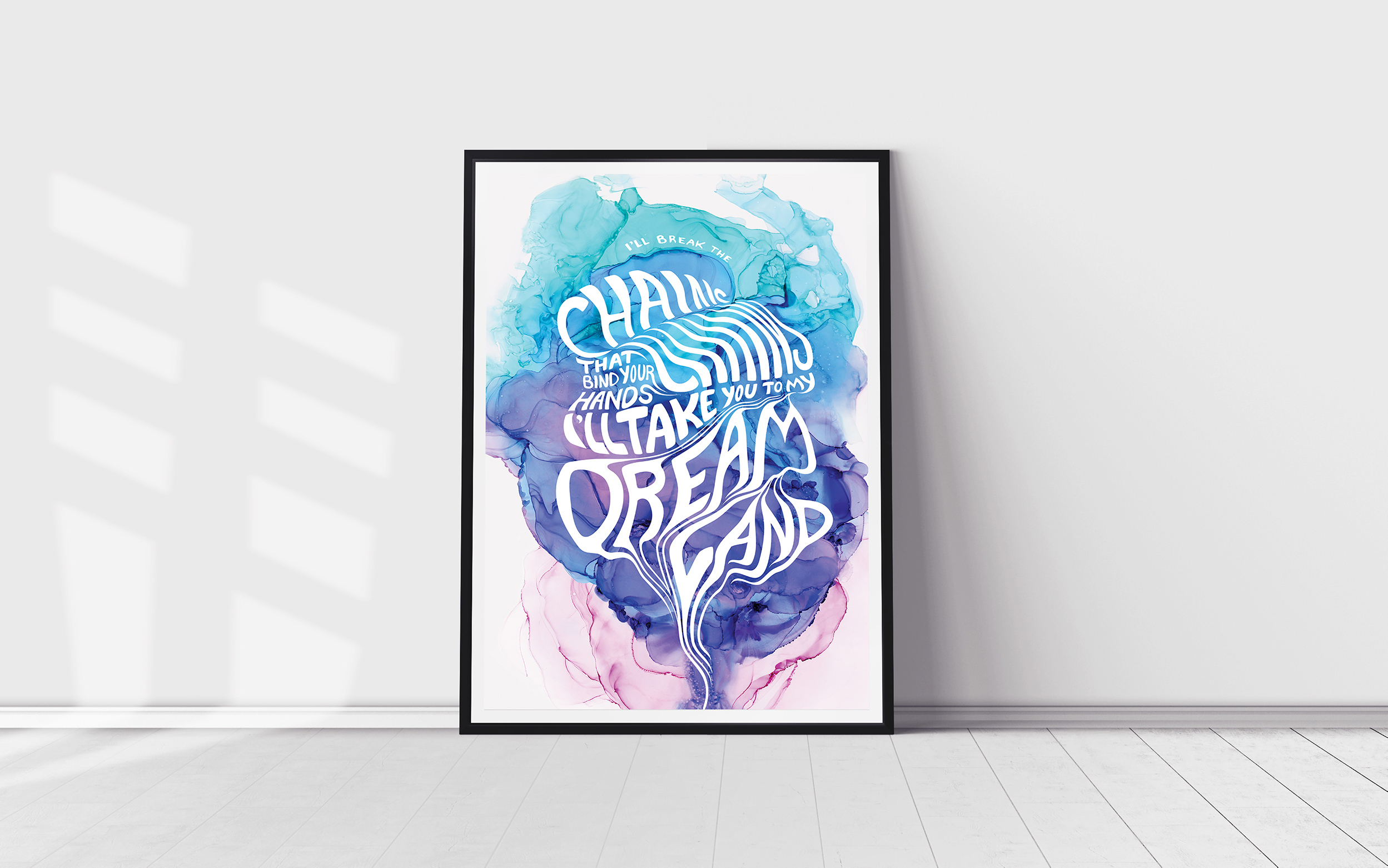 Typography
2020 Gillespie Poster Contest Winner
Typography based poster design created for the Bruce Gillespie bursary and third year poster contest.
Objective— create a typographic poster based off a song of choice, and visually translate the tone, mood and overall feel of the music.
Song of choice:
"Dreamland" by Wild Belle